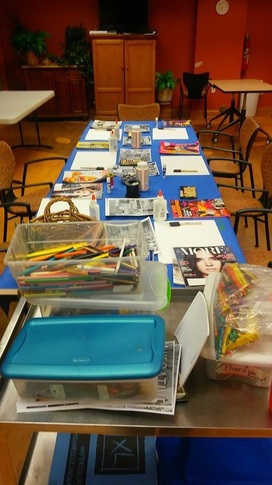 I have been teaching art, craft, sewing, painting and jewelry programs for over 15 years. I have worked with all age levels including children, tweens, adults, and the elderly. I have also worked with a wide range of creative skill levels: beginners, intermediate, advanced, the disabled, mentally-challenged, both male and female. Over the years I've taught at libraries, civic centers, retirement homes and most recently I spent the last two years teaching weekly art, craft, jewelry, painting and sewing programs for seniors at an assisted living facility. While I cannot post photos of the residents for privacy purposes, below are a few snap shots of some of the projects we made together. My workshops are fun, engaging, innovative and consist of low-cost or recycled materials!



---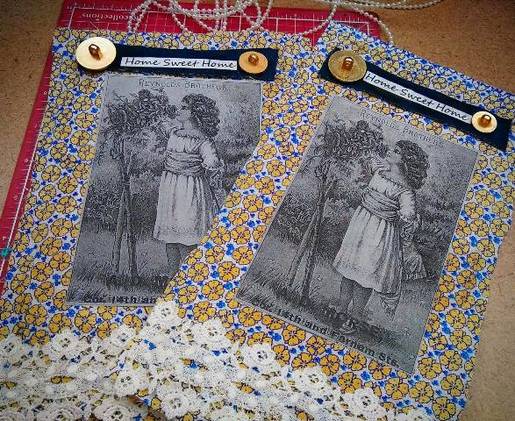 Above are Home Sweet Home door hangers. This project was a big hit!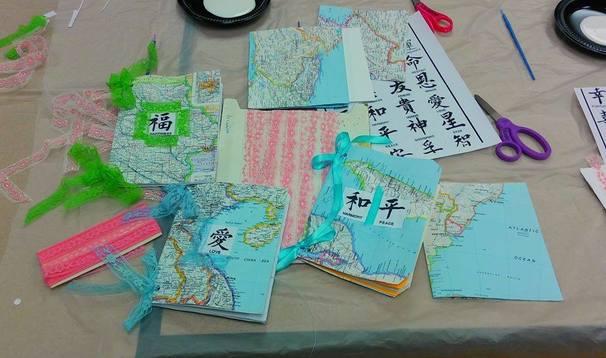 Above we made travel art journals out of old maps, inspirational Chinese symbols and vintage lace!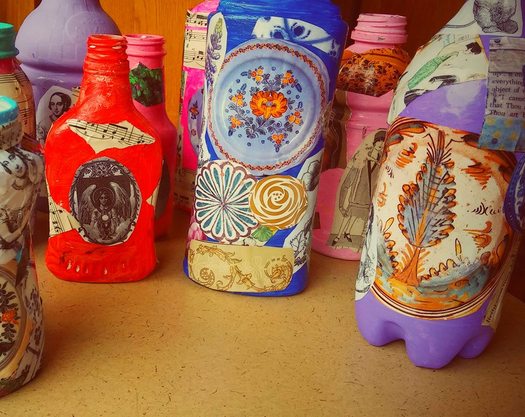 Above was the recycled bottle project. We collected containers for a few months, then made them into works of art! Super fun!