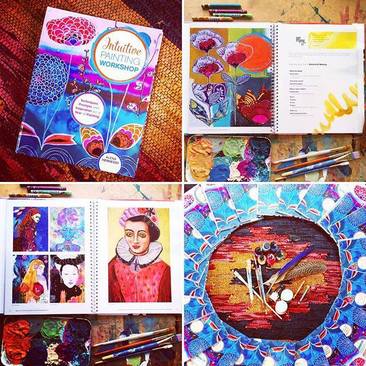 If you haven't yet ordered this art book from Amazon, entitled Intuitive Painting Workshop by artist Alena Hennessy, please do so. She is a wonderful instructor. AND I have couple paintings featured in there!
---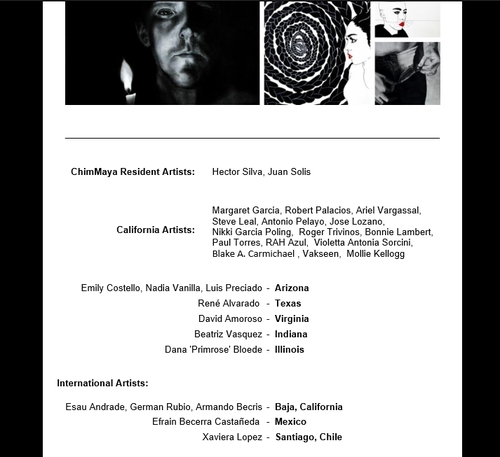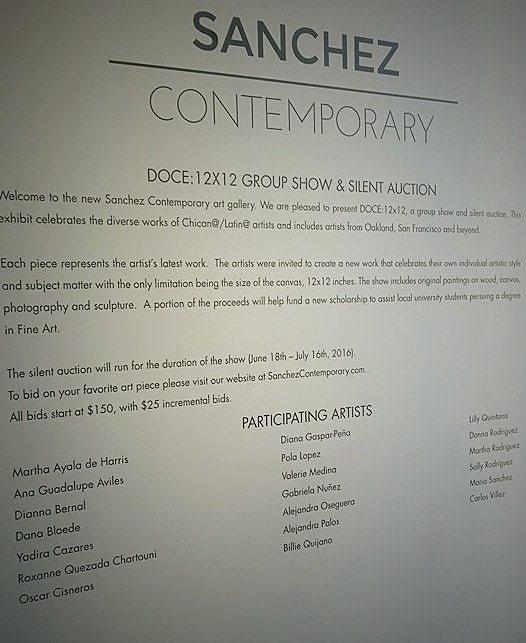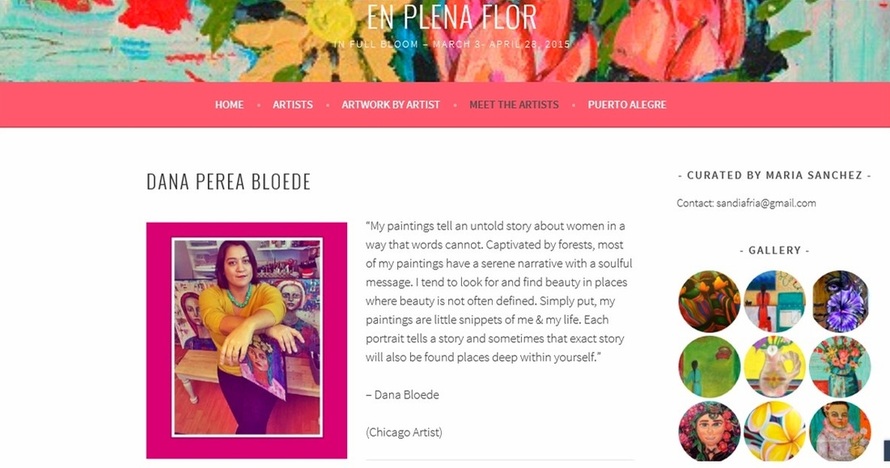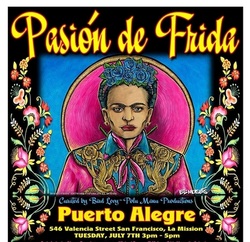 I hope to see you July 7th 2015 (Frida Kahlo's birthday) for my 3rd consecutive year participating in this colorful exhibition with curator Bird Levy, in San Francisco, California USA. There is a dynamic line-up of artists, collectors and Frida Kahlo enthusiasts!
---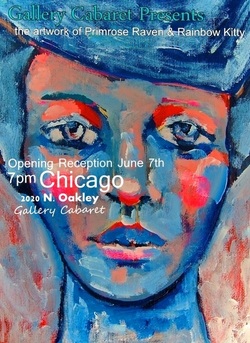 Art Exhibition, Gallery Cabaret, Chicago USA

---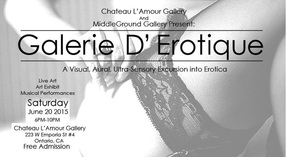 A lovely pinup girl NUDE (kids close your eyes this is rated PG13) at the Chateau L'Amour Gallery. If you are in California or anywhere near, please stop by this amazing exhibit to see my painting (below)! Date: Saturday, June 20th 2015, 6:00pm. Address Chateau L'Amour Gallery 223 W. Emporia Street, Ontario, California USA

---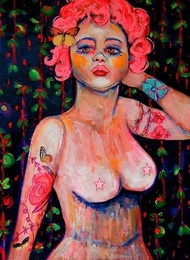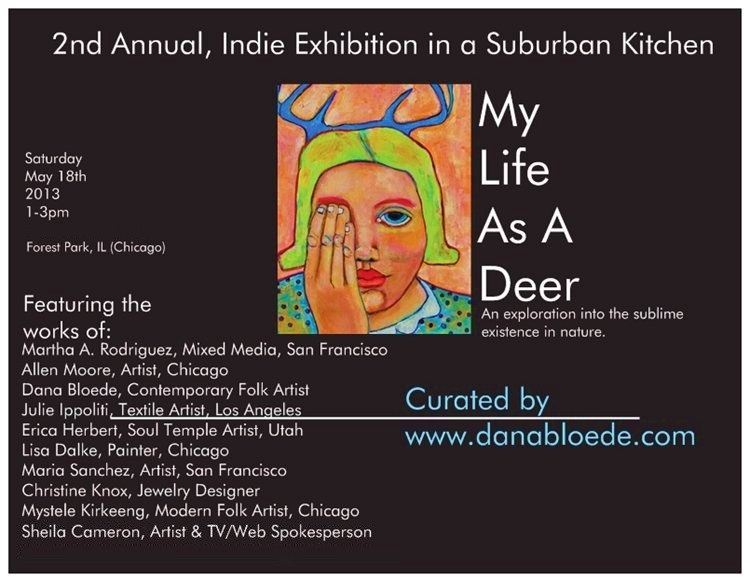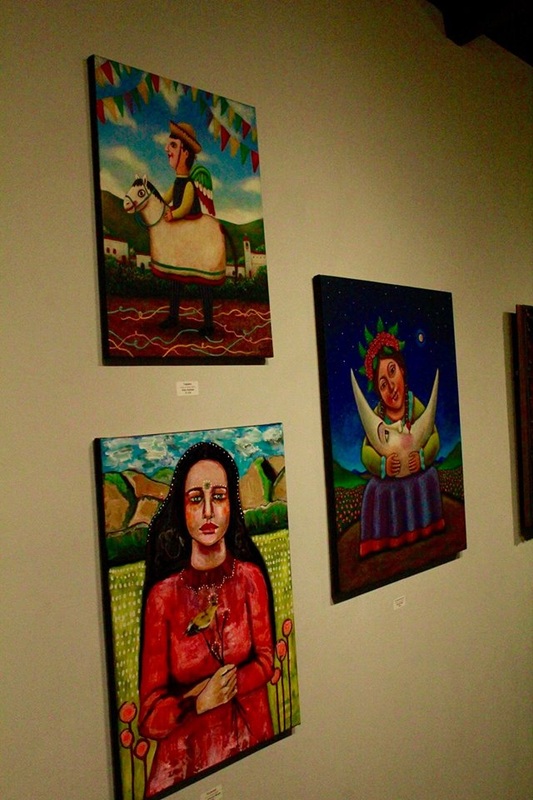 Above, my work (corner left) at Chimaya Gallery in Los Angeles, California.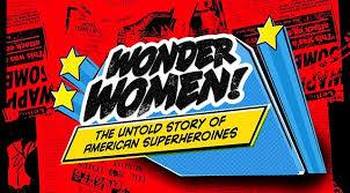 Oakland, California exhibition painting "Badass Frida"