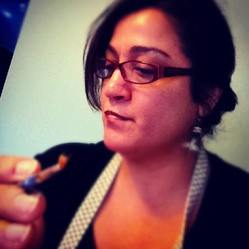 I'm an artist, maker, painter, instructor, curator and creator of beautiful things.
I spend my days painting in my tree house studio where everything is peaceful and serene. Each painting tells an untold story about women in a way that words cannot. You may see yourself in my paintings. They are meant to evoke a feeling of peacefulness, warmth and trust. Other times they are meant to show an open, vulnerable heart, where pain and recovery lead to healing. All my paintings are mixed media with a compelling narrative, many vibrant colors, with lots of beautiful texture. They are messy & beautiful, distressed & imperfect, yet charming. If you like that style, you will love my work!
Contact me with questions at any time! Email:
primroseraven@yahoo.com
---
A list of some of the cities, states, continents and countries my paintings live!
Oregon, Utah, Iowa, South Africa, Australia, Texas, Kansas, California, Arkansas, Maine, Massachusetts, London, Birmingham, Boca Raton, Florida, Switzerland, Michigan, The Netherlands, Canada, Alabama, Washington, Brooklyn, New York, Colombia, Tampa, Germany, New Delhi, India, Oak Park, North Carolina, New York City, Miami, New Mexico, Chicago, Savannah, Georgia, New Jersey, New Hampshire, Virginia, Riverside, Minnesota, Ann Arbor, Sarasota, Italy, Indiana, Beijing, China, West Stockbridge, St. Pete Beach, Austin, Barrington, Rhode Island, and Malta (a group of islands in the central Mediterranean between Sicily and the North African coast in Europe.) I am beyond grateful and honored! It's been a wild ride!